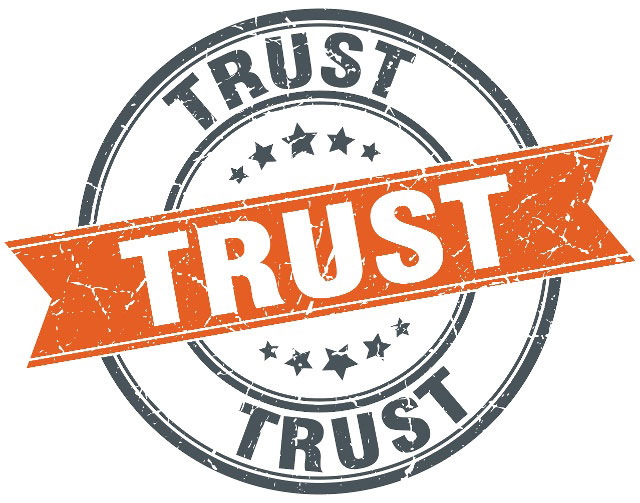 Trust is defined as having assured reliance on the character, ability and strength of someone or something. We find ourselves, as a society, trusting in each other in various ways. If you trust someone, you don't have to fight or defend your point of view each time because trust allows others to seek your opinion or advice. If you have trust in someone or something, such as a process, you are more likely to have success.
Trust in the workplace:
How do you build trust in the workplace? Trust is built by having effective and honest communication. It is the most important element of a workplace, whether it is in an office or in an operating room. Imagine the components of trust in a surgical venue:
The patient must trust the surgeon to perform the surgical procedure with positive clinical outcomes.
The OR nurse must trust the team he or she is working with and feel he or she can speak up if needed without retribution.
The surgeon must trust that the instruments used for the procedure are sterilized so that there is not an opportunity for infection.
The anesthesiologist/CRNA must trust that he or she has the correct drugs to put the patient to sleep.
Trust in the operating room, or any other workplace, must be a common language. If the team in the OR is an engaged team of clinical professionals working for the health and safety of the patient, there will be lower anxiety levels and more balance amongst the team.
When Trust is not present:
If you look at the day to day activities in an operating room, you realize the focus begins with a negative emotion. Patients are there because they are sick with disease, need procedures to repair broken bones, have a cardiac condition or need lifesaving procedures such as an organ transplant. The OR team can easily be focused on the wrong thing, emotionally speaking. This may lead to a limited amount of trust with team members including the surgeon. Failure on anyone's part can lead to a poor clinical outcome for the patient. Fear of making mistakes sometimes causes an atmosphere of mistrust, knowing in one's mind that they need to work independently and only rely on themselves to assure a positive outcome. In times like this, it is most important to collaborate with team members and have open communication. If a mistake is made, it is crucial to speak up and take ownership. If you, as a team member, do not take responsibility you erode trust by not being honest, even if it is a difficult situation.
Key Elements of Trust:
The Operating Room is a crucial workplace to have trust, however, all workplaces need to develop a trusting environment. The key elements of trust are defined with words such as competence, reliability and consistency, integrity and compassion and communication. All elements are needed to build a strong foundation for success.
Competence – you must have the skills or experience to build trust with your co-workers. Others must be able to rely on you as a valuable team member. Trust is built on collaboration so if something is not working, fix it. If someone is not capable of doing their part, help them achieve the skill level needed.
Reliability/Consistency – to create a trusting workplace, you must carry your own weight. Being on time, following through on assignments, etc. allows team members to trust you as a partner.
Integrity and Compassion – you must believe in yourself for others to trust you as a person. If you are honest, own up to your mistakes or shortcomings and show that you care, you will be a trusted member of a team.
Communication – if you learn to communicate even in difficult situations, you will quickly gain the trust of others whether it is a patient, a surgeon or a team member. Open, clear and honest communication will result in mutual trust.
To have a partnership for success in any workplace, trust must be practiced daily. Trust starts with leadership managing the way for others. In a true trusted workplace, there is no captain of the ship or leader of the pack. When there is trust in the workplace, everyone works together.
For more great tips on engaging your workforce and creating a stable culture, check out this blog: Tips for Boosting Staff Morale
Make sure you don't miss our on new content, be sure to subscribe!