COVID-19 has rocked the entire healthcare ecosystem and pediatric surgery is no exception. Some may think that because there have been fewer cases of COVID-19 reported in children compared to adults, pediatric surgeons would not be disrupted as much as their adult counterparts, but in fact COVID-19 is dramatically shifting the pediatric surgery landscape. Here are three ways that COVID-19 is changing pediatric surgery.
Mounting Margin Pressures
The pandemic has taken a toll on pediatric surgical volume. Elective surgeries were postponed or canceled due to COVID-19 at the start of the pandemic, not all of which will not be rescheduled.
This reduction in volume is exacerbated by a shift in payor mix as millions of children lost their health insurance during the pandemic. Rescheduled elective surgeries are likely to have a higher proportion of patients on Medicaid and a lower proportion of patients with employee sponsored health insurance as Medicaid/CHIP enrollment increased by 8.6% nationally between February 2020, right before the pandemic began, and September 2020[1]. Given that Medicaid is already the payor for more than 50% of all patient volumes in children's hospitals[2], this shift in payor mix is certainly being felt by pediatric providers. Meanwhile, costs associated with providing care have increased due to new safety protocols and PPE requirements[3], resulting in even slimmer margins.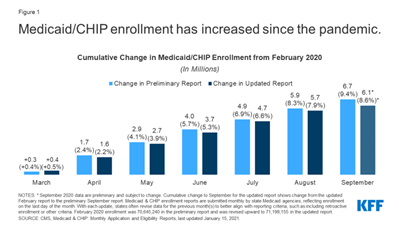 To counter this drop in revenue, pediatric surgeons and their teams need to turn to cost reduction to maintain financial stability. Some strategies that they can employ include assessing and optimizing referral management, scheduling processes, patient throughput, staffing, and productivity.
Embracing Seamless Experience
As Dr. Kurt Newman said in his book Healing Children: A Surgeon's Stories from the Frontiers of Pediatric Medicine, pediatric surgeons must account "not just for the unique psychology and biology of children but also for the concerns of their families."[1] Parents and guardians are more worried than ever with the perceived additional risk of exposure inherent in going to the hospital, and it is the responsibility of pediatric surgeons and their teams to make them as comfortable as possible throughout the surgical experience.
One strategy to help alleviate patient and family concerns is to implement a pediatric perioperative surgical home (PSH), which coordinates the child's care from the decision to have surgery through 30 to 90 days post discharge. PSH is designed to not only provide the care team, including the pediatrician, with a holistic evaluation of the patient up front which enables presurgical optimization, but also to answer the patient and family's questions in advance and set expectations. PSH also includes the use of enhanced recovery protocols that facilitate reduced length of stay, which is ever more important to patients and families during the COVID-19 era.
Telemedicine is Here to Stay
Telemedicine grew at an exponential rate during the early phases of the pandemic, with one study reporting increases in telemedicine visits of over 1000% in March 2020 and 4000% in April 2020[2]. Once clinics reopened, some of this volume returned to in person visits, but telemedicine is expected to remain part of pediatric surgeons' practices from now on, especially for post-surgical follow ups.
In many cases patients travel long distances to reach pediatric experts who can perform their surgeries. Now after surgery children and their families can heal at home while the specialized doctors and nurses continue post-surgical follow up appointments from afar. Even for local patients, removing one more disruption by not making families travel to appointments that can instead be done virtually makes a huge difference to families.
COVID-19's legacy for pediatric surgery includes imperatives to achieve financial stability, to offer a seamless patient experience, and to provide virtual care. Now is the time for pediatric surgical providers to make a plan to address these trends in their practices so they can survive and thrive in 2021 and beyond.
[1] https://www.kff.org/coronavirus-covid-19/issue-brief/analysis-of-recent-national-trends-in-medicaid-and-chip-enrollment/
[2]https://www.childrenshospitals.org/-/media/Files/CHA/Main/Issues_and_Advocacy/Key_Issues/Medicaid/Letters_and_Testimony/2020/covid19_relief_cha_letter_to_congress_071620.pdf?la=en&hash=3B3071986C496DC3F4D15B5F6A92480EA2D609D7
[3] https://www.ama-assn.org/practice-management/sustainability/physician-survey-details-depth-pandemic-s-financial-impact
[4] Healing Children: A Surgeon's Stories from the Frontiers of Pediatric Medicine by Kurt Newman
[5] https://jamanetwork.com/journals/jamanetworkopen/fullarticle/2772537