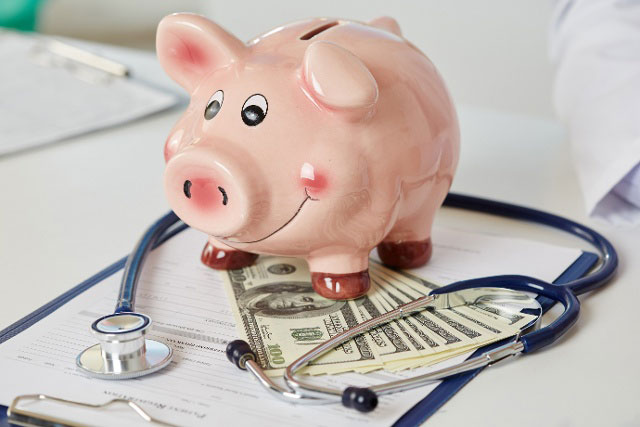 In spite of the fact that the Center for Medicare and Medicaid Services recently slowed down the implementation of bundled payments for joint replacement and cardiac procedures[1], value-based payment for surgery are here to stay. The reason for this is simple: commercial payers have looked at the data and know this payment method improves clinical outcomes while reducing costs. From their perspective, managing costs at a case level rather than a procedure level will help them reduce outlays and limit premium increases to their members. However well-intentioned that may be, it puts hospitals in a financial bind. Hospitals will need to focus more than ever on cost controls and perioperative services to maintain their financial health with bundled payments, or any other value-based payment plan.
Before succumbing to the financial squeeze threatened by this payment method, hospitals should consider three key strategic opportunities: 1) expanding the hospital's reach across the emerging value chain, 2) empowering leadership with strong governance practices to make necessary changes happen, and 3) creating a data-driven culture to both evaluate change effectiveness and to make more informed decisions. Let's briefly examine each of these opportunities.
1. Partnering to Sustain Revenue
Even though bundled payment may lead to some procedures being shifted off hospital premises, there is still a great opportunity for hospitals to create strategic alliances with physicians and medical groups handling the targeted procedures. For example, New Hanover Medical Center in North Carolina was looking to align with orthopedic surgeons in the community. A gain-sharing program was established for Total Joint Replacement linking reimbursement to the same metrics as in bundled payments: improvement in outcomes and lower costs. Both anesthesiologists and orthopedic surgeons collaborated to achieve reductions in re-admissions, surgical site infections, discharges to skilled nursing facilities (SNF), and consequently, costs. In this sort of win-win partnership, hospitals can enhance their financial position while helping drive more business for their partners.
2. Leadership for Change
Implementing a value-based payment program is a big deal and takes a lot of work. Successful programs like New Hanover have an experienced project lead who know how to drive a transformation process. Finding the right leader for your hospital is a critical success factor in value-based payment implementation. In our experience at Surgical Directions, nurses are often ideal project leads, but provided the person you nominate is a strong project manager who understands both the OR and surgeon behavior, a person with virtually any background can be successful.
One of the first duties of this leader is helping ensure a strong governance program is in place. Generally, hospitals create a governance committee to drive the program. The governance committee address key questions such as:
What are the essential clinical pathways?

How optimize the patient (mitigate co-morbidity issues) prior to surgery?

What equipment and supplies are approved for a procedure?

How do we address physicians and staff who are resistant to the changes that need to be made?
Continuing with the New Hanover example, they formed a governance committee to oversee the development of an optimal care pathway and to build organizational consensus on how to manage a variety of hospital issues including their strategic response to this payment model change. Based on our experience with New Hanover and other successful governance committees, hospitals should make sure the committee is chaired by a respected surgeon, or anesthesiologist. Other critical members could include key surgeons, nursing leadership, the OR Director, the OR Business Manager, care management, PAT leadership, and hospital administration.
3. Analytics for Success
In healthcare, information drives change. It is important for hospitals to determine what metrics should be monitored to ensure program success. At New Hanover, the key metrics they determined would help them understand the success of their new Total Joint Replacement program included:
Length of stay: Optimize for patient outcomes and internal costs
Total procedure cost: This helps them determine if they are successfully driving costs down
Discharges home: Since almost 40 % of a TJR care cost is post-surgical, the easiest way to reduce case costs is to increase the percentage of patients discharged home instead of sending the patient to a SNF
30 day readmission: Avoid reimbursement penalties
By monitoring these metrics, New Hanover was able to understand what was driving most of the financial improvement from the new Total Joint Replacement program, and they were able to pinpoint additional improvement opportunities. Getting the right metrics in place makes all the difference between success and failure with bundled payment programs.
Conclusion
As I said at the beginning, value-based payments are here to stay, regardless of the pace of implementation. In fact, the implementation delays give hospitals a chance to get ahead of the coming freight train. Many hospitals are already putting strategies in place to help them sustain their revenues and profitability. At Surgical Directions, we've been helping hospitals work through issues like this for many years. We would be happy to partner with your hospital to help solve this problem. For more information on how we can help, please contact me at jpeters@surgicaldirections.com, or visit our website Surgical Directions
[1] CMS.gov press release, August 15, 2017. Retrieved from: https://www.cms.gov/Newsroom/MediaReleaseDatabase/Press-releases/2017-Press-releases-items/2017-08-15.html
Subscribe to our blog for more industry trends and performance improvement information.