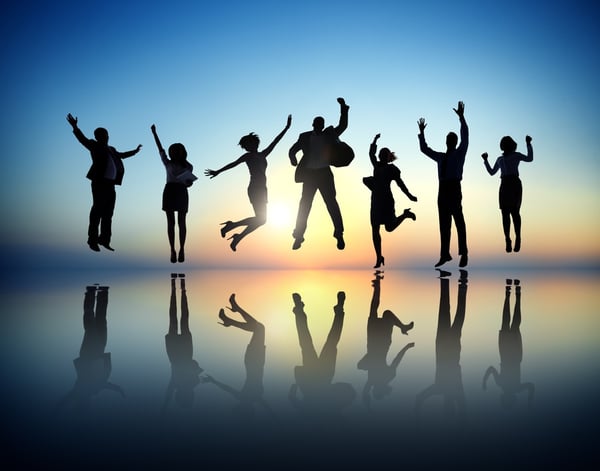 Success comes in many ways but to celebrate success with others takes it to another level.
Success can be defined as achieving one's goals, an outcome or result and/or the attainment of popularity or prosperity. It can be measured by simply having a feeling of tingling and joy. Whatever success means to you as an individual is worthy of sharing with others.
Individual accomplishments are building blocks for professional success and should be celebrated with fellow employees. What cannot be achieved personally for some, can be achieved through a group effort. To succeed as a team has multiple benefits including helping others who may not have been able to succeed on their own.
An operating room team must be concerned about succeeding for the patient. The OR team must work to choreograph each step in the patient's journey. Success in the OR might be measured in first case on time starts, quick turnaround of the room and less cancellation of cases, to name a few. Surgeons, anesthesiologists, nurses and other clinical personnel are responsible for great patient outcomes and positive patient satisfaction. This type of success cannot be achieved solo – it must be achieved through team work.
Success within the OR is measureable and should be celebrated when goals are achieved.
Establishing a way to celebrate is also important.
Determine how often to celebrate (weekly, monthly, quarterly)
Decide on ways to reward success

Financial
Time off
Food (pizza party, breakfast treats, etc.)
Other
The most important point is to include everyone that had a part in creating the success. To be a part of a team that has accomplished something above and beyond is a feeling of greatness. Everyone wants to succeed in their personal life as well as their professional life. One's need to succeed is normal and should be celebrated as much as possible in order to stay motivated and have a sense of pride.
Success is no accident.
Your positive action combined with positive thinking results in success. Put your heart, mind, and soul into even your smallest acts. Success is the result of perfection, hard work, learning from failure, loyalty, and persistence (PELE).
Check out this blog for more great information on creating the building blocks to success: Trust- The Foundation of Any Successful Venture
Be sure to subscribe to our blog for more great content!