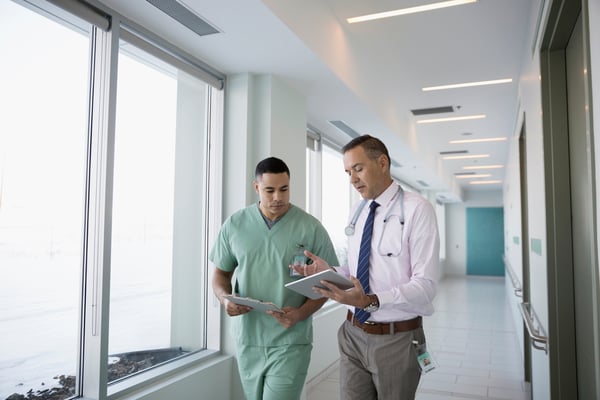 Typical Morning for a Nurse in the OR:
You already have a busy OR with multiple add-ons and now an urgent case needs to start within the hour. Suddenly, another surgeon's case needs to bump and go ahead of an already scheduled case and yet another surgeon wants a flip room because he wants to finish before his normal 5pm schedule. What's worse, it's not even 8am! Sound like your OR?
How do you handle days like this? Who makes the determination as to which case goes next, which room the urgent case bumps, whether the surgeon can have a flip room and where all the add-ons fit into the schedule? In many ORs it is the Board Runner, Charge Nurse or Operating Room Manager or even the OR Director who makes those decisions. In most cases, Nursing is left shouldering the responsibility.
But...Is There a Better Way?
The good news is that there is. Forming a team approach between Nursing and the Medical Director is a great step in getting this chaos under control. First and foremost, it's best to determine who has the most consistent interaction with nursing throughout the week. If a surgeon isn't usually in the OR Monday through Friday, they probably wouldn't be the best choice for this role. However, members of the Anesthesia department tend to be the ones interacting with the Nursing staff on a regular basis in most hospital ORs. Developing a relationship and creating a team model between Nursing and Anesthesia, especially with lead Anesthesiologist or the group Medical Director, is a great way to build a successful team for running the OR. The best choice for Medical Director is most often the Anesthesiologist who will help support Nursing's decisions and is respected as a leader by both nurses and surgeons.
Having a designated Medical Director helps support the team approach in the OR. With this model in place, the Medical Director can collaborate with the Nursing staff to ensure everything is in sync with cases throughout the day. Together they can ensure staff and resources are available to do the scheduled cases, as well as those that emerge throughout the day. They can determine potential times for new cases and avoid any miscommunications which can cause significant delays. This partnership allows the OR to function at a higher level because all parties are communicating clearly, making sure all departments are getting the same message and are truly working as a team.
Finally, Daily Flow of the OR is Improving and Working Well. What's Next?
Once you've gotten your Medical Director in place and have seen the improvements in efficiency this model offers. You're probably wondering how you can take this further and realize even more success.
Once this team collaboration is firmly in place and running like a well-oiled machine, you can start to look ahead and anticipate issues before they even happen. The Medical Director and Charge Nurse can work together to identify potential delays by looking at the cases coming down the pike for the upcoming few days. Reviewing the needs for the upcoming surgeries helps to optimize access and productivity in the OR and relieves some of the chaos each day.
It's been shown that establishing this team between a Medical Director and Nursing not only allows for improved operations, it also builds better team morale and ensures better communication across the board which always leads to more success!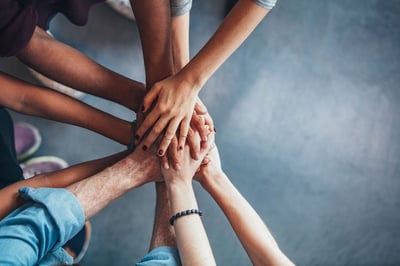 For more great information on working as a team, check out this blog post: Building a Multidisciplinary Framework for a Daily Huddle
Don't miss out on upcoming posts that will help your OR reach its potential!