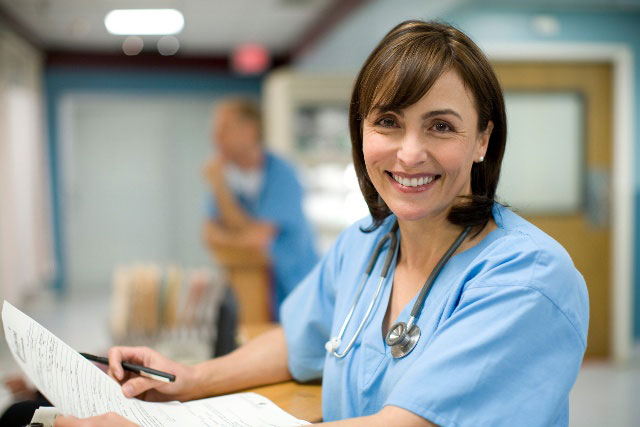 As the Chief Nursing Executive (CNE) or Chief Operating Executive (COE), you have received a resignation from the Perioperative Nursing Director or Manager or VP of Perioperative Services. Now what?
Most often the Perioperative Department is scrambling to find a suitable replacement within the department moving a staff member up to Director or Manager. In theory, this sounds like a great idea, however, many times this individual has little or no management skills but is an excellent nurse, with excellent nursing skills. Moving them into a management role usually sets the individual up for failure and the department struggles when the right person is not in place.
What is the Solution?
One solution to this issue is to manage the department with an outside interim Director or Manager until a permanent candidate is selected. These individuals are seasoned leaders who have experience in many perioperative departments and/or hospital systems and are outstanding in keeping the perioperative department functioning without the disruption or chaos of a change in leadership.
In a matter of days, the interim can make an unbiased mini assessment of what the strengths and areas for opportunity are for the department, while focusing on the areas with the greatest immediate need. This not only gives hospital leadership the benefits of accomplishing what the previous Director or Manager may or may not have been able to achieve, but also helps leadership determine what they may need to focus on in selecting the permanent candidate.
Another great perk is that these leaders are skilled at keeping staff centered in what they need to accomplish. An interim Director or Manager allows staff to trust that they are someone they can depend on to support them and the department. When they are hired, staff often feel administration views their department as vital to the success of the organization. Surgeons and the Anesthesia department are also happy when they know there is an individual to whom they can with their concerns. Ultimately, this solution doesn't just ensure there is a capable leader in place to stabilize the department, it stabilizes the interactions between other departments as well.
This all sounds great, but what do they actually do?
Interims take on all the responsibility of the outgoing Director, Manager or V.P. Those duties can include overseeing and maintaining budgets, capital needs, expenditures, schedules, managing daily Preop, OR, PACU and PAT processes, as well as dealing with personnel issues.
They assists and works with staff to ensure they are functioning without any interruption in the daily care of patients while maintaining an overall focus on the overall safety of patients. They are also skilled problem solvers. During the first few days, the interim may identify a broken process and help staff to correct it while understating the rationale behind what they are doing.
They are the necessary go-to leader when doctors, surgeons or anesthesiologists have a request or concern. The department does not need to be on hold because seasoned interims are able to move the department ahead without disruption.
As you can see, this option not only allows those in leadership to take their time to find the perfect permanent placement, but also allows for the peace of mind that a capable individual is in place to run the department in a safe and efficient manner.
How long will I need them?
Many times interims may be at a facility for many months. It is not unheard that an an assignmentlasts 6, 9, or even 12 months at a hospital. Some may be there even longer because hospital leadership feels confident and comfortable with the individual they have in place.
It is not unusual for hospitals to request an extension for their interim. One reason to extend an interim may be because they feel they have not found a permanent placement that lives up to the outstanding interim currently in place.
Interims are a hard act to follow. They work long hours because they know there is a finite amount of time to accomplish the work they have started. However, an interim is a great sounding board in the placement process. They can offer great insight into identifying an individual or individuals who would benefit from leadership mentoring leading to advancement to the positions they are looking to fill.
Place an Interim Today!
An interim shares their expertise and knowledge, as well as an enthusiasm as the department leader. All departments need good leaders and selecting the right interim helps to keep the perioperative department moving forward with planning and process improvements.
Be sure to subscribe for more great content!