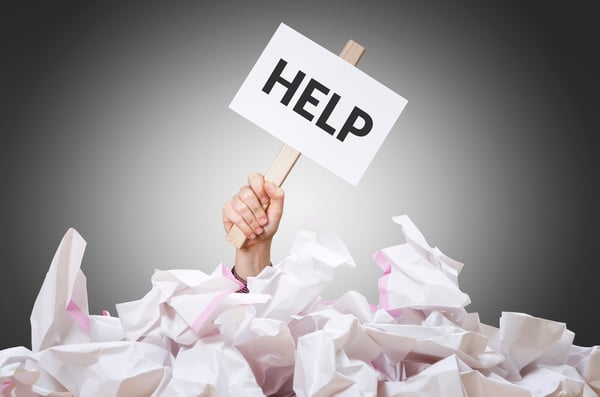 Picture this:
You're trying to get a room turned over in order and opening for the next case. Suddenly you realize the preference card is completely wrong and hasn't been updated in ages. In your dismay, you recall last week's conversation with the surgeon in which he mentioned needing a different type of implant and different sutures for this procedure. Great. Now you have to run for new equipment, let the scrub know to get different instrument trays and face the surgeon again when they return after your lengthy case turnover. Doesn't sound fun, does it?!
Does this sound all too familiar?
According to one survey, 80% of surgeons and over 70% of perioperative nurses were dissatisfied with the accuracy of their preference cards. 1 Making matters worse, it's very likely you have so many cards, including conflicting cards for the same surgeons and procedures, that it seems almost hopeless to address.
Don't panic! Although it can often times be a very large undertaking, it can be done. If time and care is taken to validate and update preference cards properly, you will not only be on track for quicker turnover times but also have best practices in place to prevent the system from ever getting this bad again!
So what's the secret?
Below is a list of best practices to ensure your preference cards are updated correctly and methodically.
Clean up the Materials Management Item Master

Update supplies used for each procedure
Eliminate items that are no longer used

Validate and Clean the Procedure Dictionary

Eliminate duplicate or obsolete cards
Decide on and implement standard nomenclature practices so as to avoid confusion and duplication (i.e. Hip Arthroplasty, Arthroplasty-Hip, Total Hip Replacement, etc.)

Decide on Highest to Lowest Priority Ranking

All stakeholders (front line clinical experts, leadership and materials management representatives) need to decide on a plan of attack when updating. The highest priority cards should be tackled first. Your group may choose the highest volume surgeons/procedures or it may be inaccurate cards that pose the most financial risk to the institution

Choose a Validation and Update Team

Best practice is to have the clinical experts involved and methodically follow the priorities set. Develop a scorecard to monitor progress is suggested

Develop Standards to Ensure Consistency

Developing standards, such as naming conventions, will give a framework for the update team to follow to ensure consistency throughout the process. Logistics should be added (such as who, where and when by) to be sure you remain on a timeline

Create a Plan to Continuously Maintain the Cards in the Future

In order to maintain all the great work that was completed in this process, it is vital to develop a plan to routinely monitor, validate and update cards in the future
Attacking preference cards can seem like an overbearing task. The best way forward is to develop the plan, assemble the team and continue the work regularly and consistently until it is completed. Stick with these best practices and you'll be well on your way to continued success and fewer preference card issues!
1: Surgical Preference Cards: Time to Fix This Mess
Want to learn more about building your preference card cleanup team? Check out this blog: Managing Preference Card Cleanup Through Team Work
Be sure to subscribe and watch this space for upcoming additional blogs on Preference Card Maintenance in the near future!